Sneck Hooks
These sneck hooks are designed to hold down visors, etc. They close through a stud with a hole in it. For SCA and other full contact armor use, I recommend that the sneck hook be used in conjunction with a spring pin for added safety. You can see this arrangement in the pics at the bottom of the page.
These are supplied un-punched and un-polished so you can finish them as you require.
Size varies slightly as each is hand-forged.
They are available in both mild and stainless steel.
Please note that they come either "right-handed" or "left-handed". Right-handed hooks rotate clockwise to latch, while left-handed hooks rotate counter-clockwise to latch.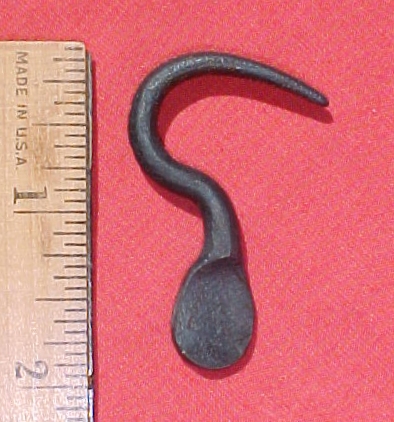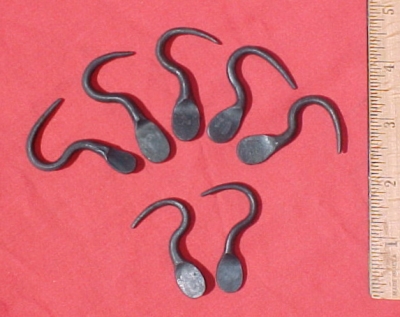 Showing the hooks in use:
On a close burgonet: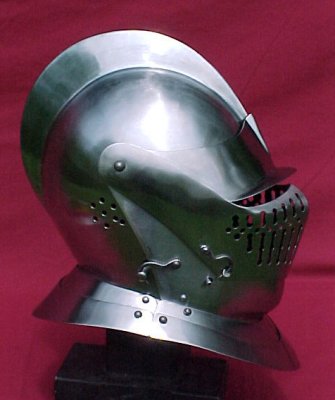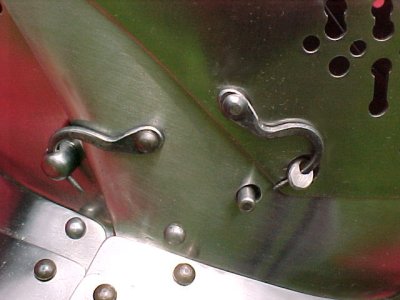 On an armet: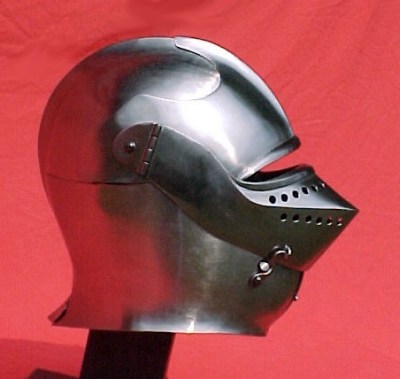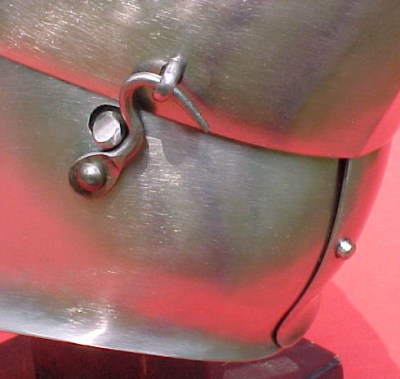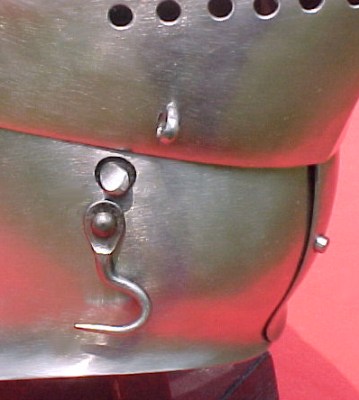 Return to Main Page
Email CLANG!